Are you literally tired from camping on chilly, rocky, or rough terrain? The Outdoor Camping Mat is the most comfortable, lightweight, and durable outdoor sleeping pad available.
Waking up creaky and achy? The Ultralight Outdoor Inflatable Camping Mat can provide a warm, comfortable sleep. This inflatable outdoor mattress gives a relaxing outdoor experience.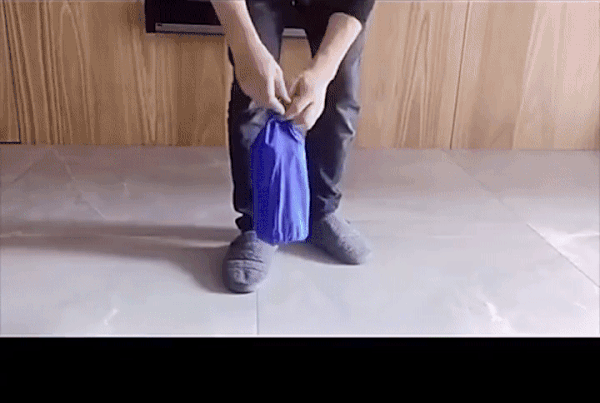 A premium plush cushioning and support with thick foam and soft-touch materials in one mat.
✔️ Lightweight inflatable cushion
✔️ 20D ultra-light nylon
✔️ Compact & waterproof material
✔️ Suitable for backpacking, traveling, or any outdoor activity
✔️ Unique ergonomic design
✔️ 3D surface
✔️ Inflate and deflate in seconds
✔️ Travel size
FEATURE(S):
HIGH-QUALITY MATERIAL- Made with a durable TPU coating and 20D nylon, that provides a reliable outdoor mat that can withstand any weather conditions.

ULTRA-LIGHTWEIGHT-

An ultra-lightweight mat that is too convenient to carry and easy to store.
EASY TO INFLATE & DEFLATE- Equipped with built-in inflator valve for easy inflating that only takes about 10 to 15 blows to inflate and deflates completely in less than 1 minute after opening the 2nd valve.
READY ON THE GO- Comes with a storage bag to keep the camping mat in a compact size, making it easy to store with the rest of your gear. Simply roll it up so you can easily take it on any outdoor trip.
REST COMFORTABLY- This camping mat is designed ergonomically with a built-in pillow that offers comfortable support to your neck to relieve your stress without worrying about your pillow slipping away.
SPECIFICATION(S):
Material: High-Quality Nylon Fabric and TPU Laminate
Reduced Size: 78" x 31"/ 198 cm x 80 cm
Inflatable size: 75" x 23" x 2.4"/ 190cm x 56cm x 5cm
Storage bag size: 8.7" x 3.5"/ 22 cm x 9 cm
Weight: 1.10lbs/ 500g
PACKAGE INCLUDE(S):