Protects against cold: protection against wind and cold. permanent heat.
Slimming effect: Our leggings make your legs look slimmer and your buttocks look more lifted.
Extreme comfort: made of a high quality soft material (cashmere). They are perfect for temperatures down to -10°C and its elastic material gives you guaranteed unlimited flexibility.
Suitable for everyone: Our leggings fit all body types and sizes.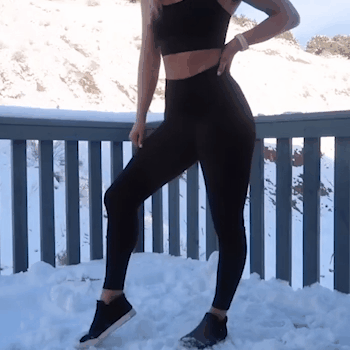 Resist cold-related illnesses while losing weight and staying warm.
Colds and other winter illnesses are often caused by exposure to the cold. These leggings allow you to keep your legs warm while staying slim and healthy.
Characteristics:
In the package:
SIZE GUIDE: