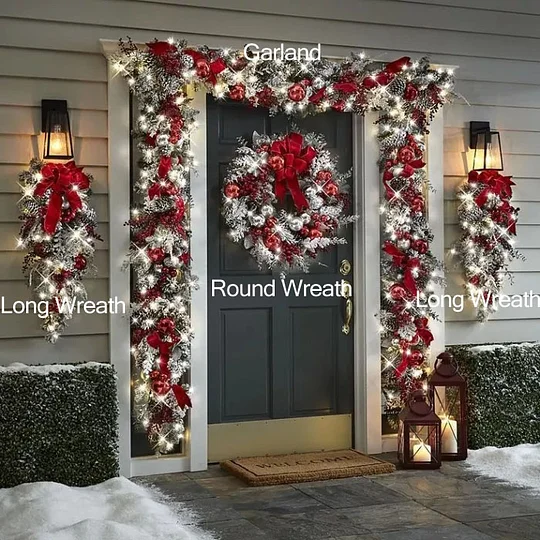 Why your neighbor's holiday decorations so beautiful?🤔
🎄🎄Get your answer with here
This is the cordless prelit holiday trim set reminiscent of St Moritz that can be hung anywhere indoors or outdoors under a roof without requiring unsightly extension cords or proximity to an outlet.
Each piece is decorated with four sizes of glossy red and white ornaments.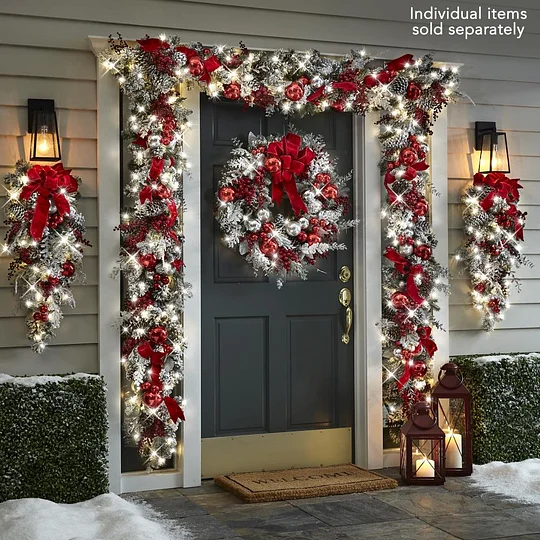 Flocked pinecones, red berry clusters, and one or more red ribbons nestle among flocked dense, weather-resistant PVC greenery that replicate the growth patterns of actual conifer branches. Each piece of trim has glistening warm white LEDs that provide cheerful illumination.
An automatic timer turns the LEDs on for six hours and off for 18 hours. Each requires three (sconce two) D batteries that will power the lights for an entire holiday season. Includes remote.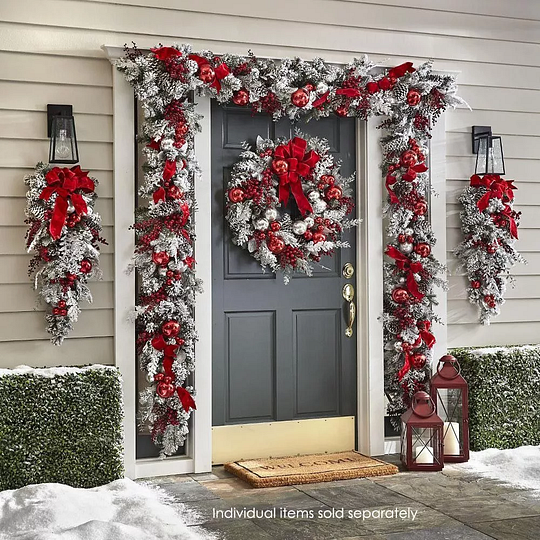 The Cordless Prelit Red And White Holiday Trim (Garland): 60" Garland. With 20 LEDs and 120 branch tips. 60" L x 5" Diam. (6 lbs.)
Note:
The picture display effect is the Luxury Set. Garland has a total length of 167 inches, consisting of 60" + 60" + 47", which can decorate the entire door frame.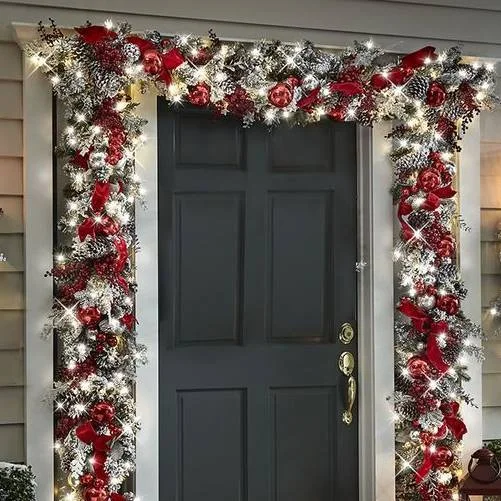 The Cordless Prelit Red And White Holiday Trim (Round Wreath): 14" Wreath. With 20 LEDs and 100 branch tips. About 35cm/14" Diam. x 5" D. (5 1/4 lbs.)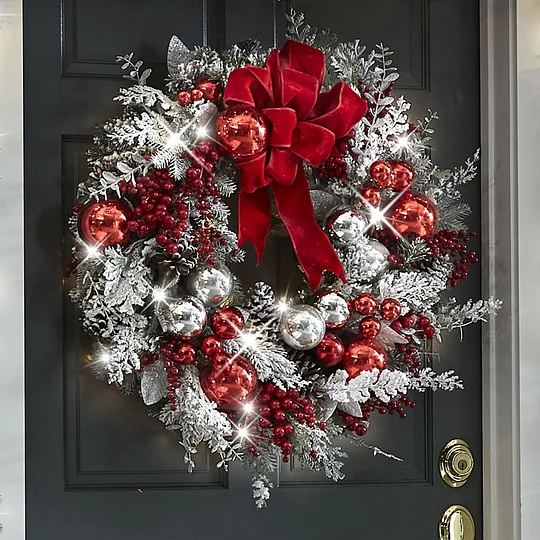 The Cordless Prelit Red And White Holiday Trim (long Wreath): 18" Sconce. With 20 LEDs and 76 branch tips. 45cm/18" H x 25cm/10" W x 5" D. (3 lbs.)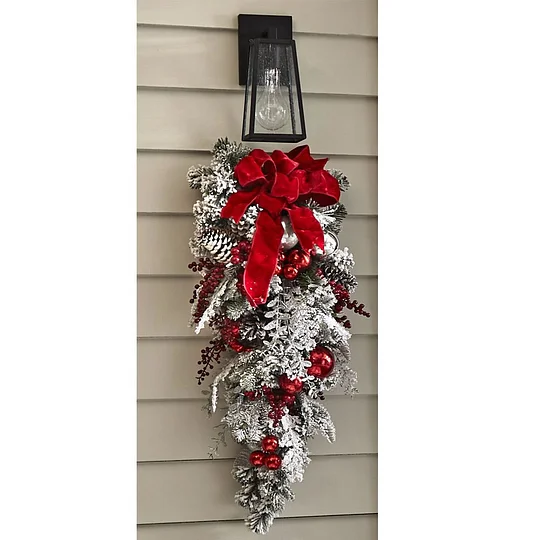 All Products are Pure-handmade
This is a shop about home decoration and personalized gifts. They are all carefully selected products. Find a gift to warm your family here. Make them laugh! Because a special gift like this shows that you have put in time and energy to bring him something truly meaningful.
Better Things In a Better Way.