LET YOUR KITCHEN & BATHROOM NO LONGER BEAR THE DAMAGE OF WATER OR OIL STAINS!
Maintain a dry and clean environment with our Absorbent Floor Mat! It easily absorbs moisture and odor quickly and ensuring reliable performance. The non-slip rubber bottom is firmly gripped to increase safety and stability.
Sizes:
Medium: 40x60cm / 15.7 x 23.6 inch
Large: 50x80cm / 19.7 x 31.5 inch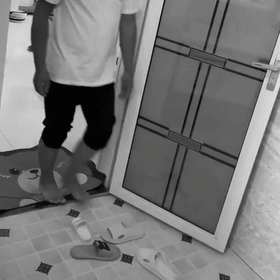 WHY ABSORBENT FLOOR MAT?
Instant water absorption
Soft and comfortable providing comfort for your feet.
Stylish design for home decor.
Anti-slippery design
This bathroom floor mat can be curled freely for easy storage.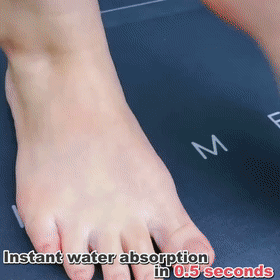 SPECIFICATIONS:
Materials: PVC+technical velvet
40x60cm / 15.7 x 23.6 inch
50x80cm / 19.7 x 31.5 inch