BE THE MOST REMEMBERABLE THIS HALLOWEEN!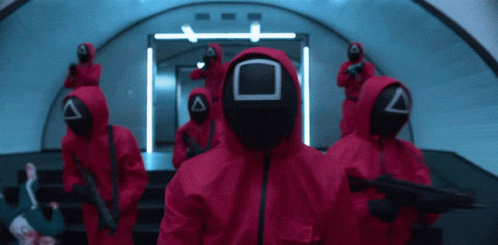 If you are now left with a Squid Game-shaped hole in your heart, we've got good news.

You can now be part of the legendary game, you can pick your team and choose your player.
Get the mask you want and enjoy re-creating the game with your friends and family .
Do you want to be the BOSS in charge of other people's lives?Now you have the chance!!!
Halloween is around the corner and it is your best time to go for an mask that gives the scariest vibes to squash everyone up. Give your style a bit of a spooky and cringy look with this Squid Game Soldier Mask.
Also, the mask is designed to fit you perfectly and gives you an exquisite look! The Soldier Mask is inspired by the Netflix series " Squid game" where more than a hundred people are being under the control of soldiers.
Shop now and spook it up!