BE THE MOST REMEMBERABLE THIS HALLOWEEN!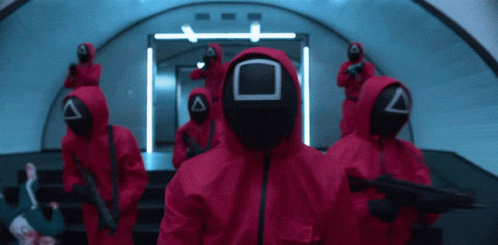 If you are now left with a Squid Game-shaped hole in your heart, we've got good news.

You can now be part of the legendary game, you can pick your team and choose your player.
Get the mask you want and enjoy re-creating the game with your friends and family .
Squid Game depicts a group of people with huge debts taking part in a series of deadly games to win prize money.
Do you want to be in the game? Wear this hoodie suit and take adventures with them.
Made of high quality polyester material. Soft and comfortable for you.
Loose design allows you to wear freely and happily.
Including: Hoodie, Pants
Size: 2XS, XS, S, M, L, XL, 2XL, 3XL, 4XL