Take a deep dive into the mysteries of space and explore the splendid cosmic view with the Best Astronomical Telescope for Beginners. Our telescope for kids & adults takes high-quality photos of stars & galaxies that create a breathtaking astronomical journey. With our professional space telescope, you can observe terrestrial activities in vivid detail.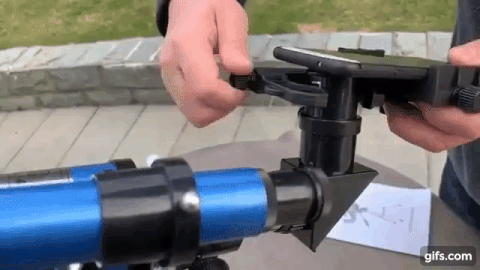 This telescope offers 150X magnifying zoom and delivers brighter images for up-close viewing. Make your inner astronaut come alive by purchasing a Professional Astronomical Telescope today.
FEATURES:
With a 70mm aperture & 300mm focal length, our professional telescope offers a wider field of view.

Suitable for beginners, this telescope has an erect eyepiece of 1.5X and a Barlow lens of 3X.

Featuring a 3X Barlow lens and two eyepieces, H20mm and H6mm, kids will be able to magnify 15X to 150X for an amazing viewing experience.

A 150x magnification glass optic makes it perfect for exploring celestial and terrestrial objects.

Wired settings are a thing of the past. It includes a smartphone adapter and a wireless cam remote control.

An adjustable tripod made of lightweight aluminum material is included for height adjustment.

It has full functionality of image adjustments & magnification and is relatively compact in size.
PACKAGE INCLUDES:
1 piece Telescope Tube

1 piece 1.5X Erecting Eyepiece

1 piece H20mm Eyepiece

1 piece Diagonal Lens

1 piece Smartphone Adapter

1 piece Finder Scope with bracket

1 piece control lever

1 piece Tripod(15inch height)

1 piece 3X Barlow Lens

1 piece H6mm Eyepiece

1 piece Moon Filter