THE CUTEST FAN HEATER EVER, SUPER-EFFICIENT, SAFE & POWERFUL
This smart and warm desktop wizard is exactly what you need to feel warm and comfy on cold nights, whether working on important projects at your office, or at home while watching your favorite movies.
Combines the functions of a night lamp and a space heater.


HIGHLIGHTS
Quick heat: Take advantage of the sun's warmth to swiftly warm the air. There is no need to wait for the weather to warm up.
It is exclusively intended for intimate circulating convection ducts that are consistent and delicate to transfer warmth.
Key switch constant temperature and heat-resistant, easy and convenient, temperature rise, suitable convection duct design, reduced wind noise, and broader heating range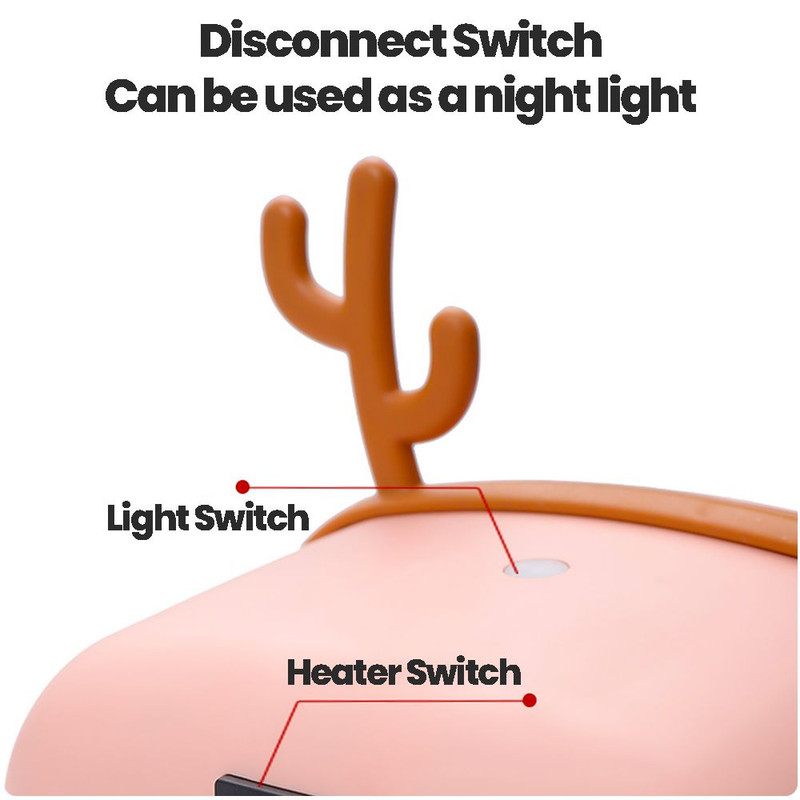 The heater is designed with care and uses heat-resistant technology. The body is protected against overheating and is insulated from hot hands. It is risk-free to use.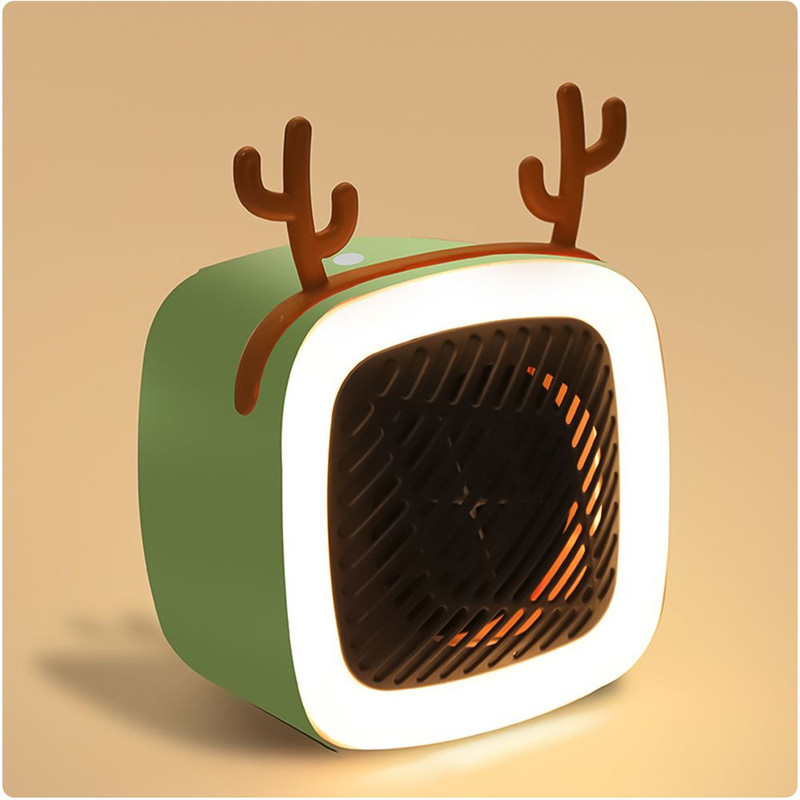 The use of a heat-resistant and explosion-proof heating element allows for rapid heating and long-term temperature stability. It is safe and stable to use, and the warm air can be blown out even without the use of an open flame.
You can choose from three different colors: green, pink, and white. The unique design makes it the ideal winter gift for any occasion.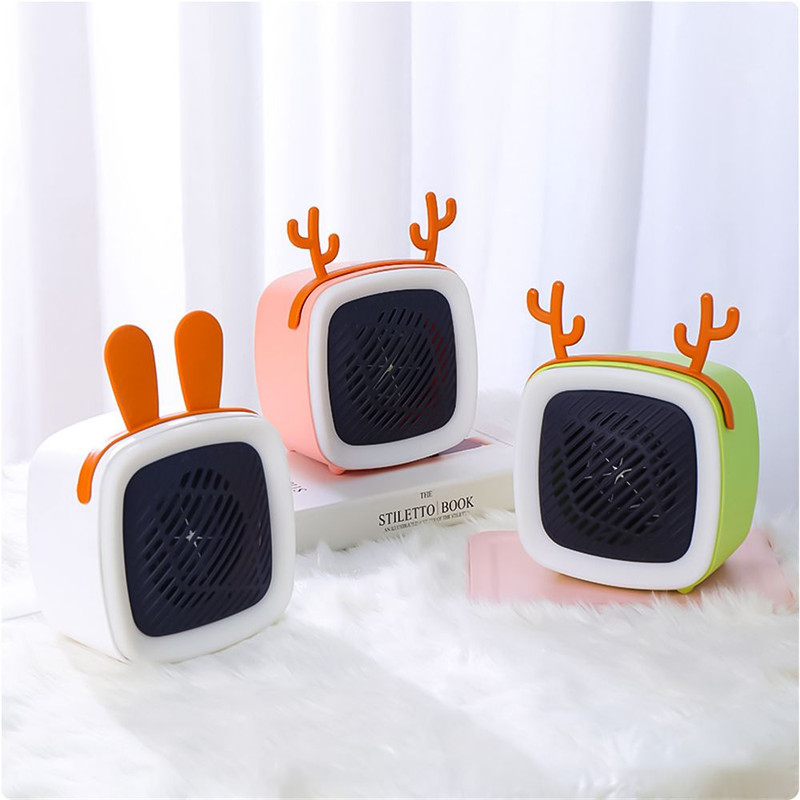 SPECIFICATIONS
Material: PVC+ABS
Wattage: 400W
Size: 5.51in 4.7in 5.5in
Net weight: 400g
PACKAGE INCLUDES
1 x  Personal Mini Space Heater
Packaging: Paper Box