The Portable Heater is the new trend! Its unique, durable design makes it look stylish anywhere! It is designed to be compact and powerful as it uses an advanced temperature display interface with low noise heating! It is also portable so it may be used as a small heater almost anywhere!

So no matter who you are, the Portable Heater is a must! With its constant temperature control therapy, each portable heater has adjustable heat modes to meet any user's needs, making it perfect with constant temperature technology and energy-saving technology as well! This portable heater is therefore perfect for anyone young or elderly to be used anywhere as it is a small heater that is portable!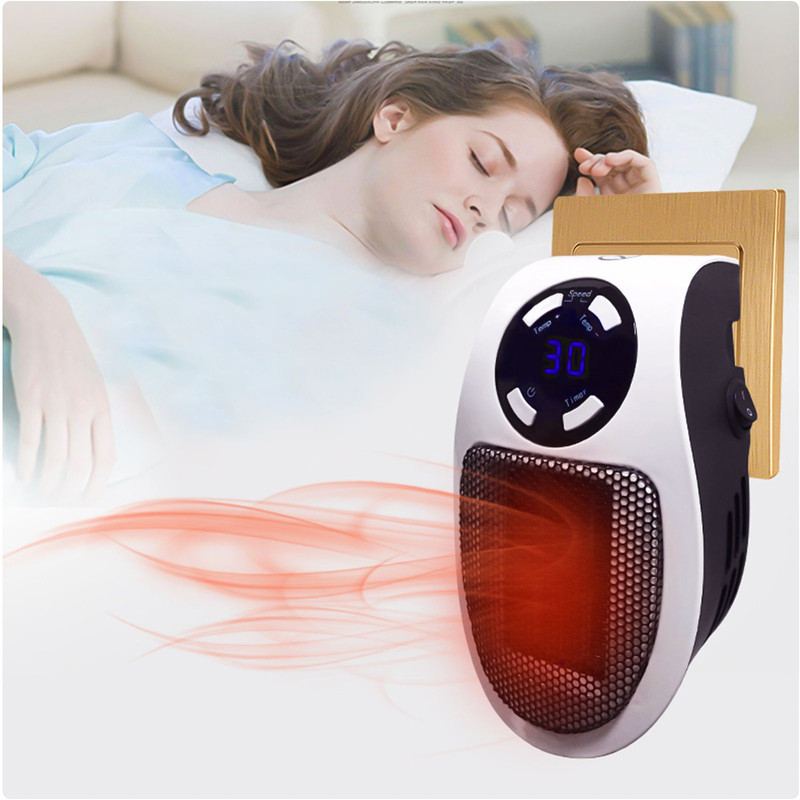 TEMPERATURE CONTROL!
Now that you have your Portable Heater, you will be able to take it anywhere and use it anywhere; however, this portable heater is designed to be safe. This heater is both safe and portable due to the incorporation of temperature control technology, which prevents the heater from overheating.


ADJUSTABLE TEMPERATURE!
Not only does the Portable Heater have a nice appearance, but its temperature can also be precisely adjusted to meet the requirements of whoever is using it! Because of this, the heater is more accurate and works wonderfully for providing controlled heating!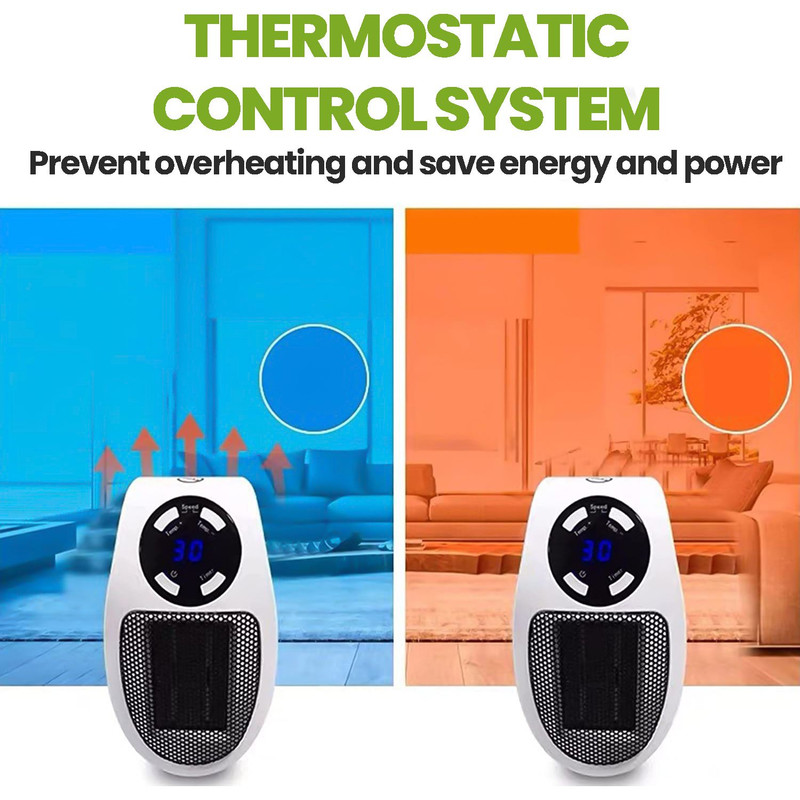 PORTABLE SIZE!
The Portable Heater is not only designed to be stylish, but it also comes in a small size. Because of its small size, this portable heater can be taken anywhere, from hotel rooms to bathrooms, which makes this heater very convenient!
EASY CONTROLS!
This heater is not only designed for temperature control, but its control interface is also designed to be simple, so that anyone can use it and understand its features. As a result, this heater is the ideal option for giving as a gift in the category of portable heaters.
SPECIFICATION
Material: Plastic
Plug: US
Power: 500W
Temperature Setting: 15℃~32℃
Item Size: approx. 180 * 100 * 70mm / 7.09 * 3.94 * 2.76in
Item Weight: approx. 369g / 13.02ounce
Package Size: approx. 185 * 125 * 115mm / 7.28 * 4.92 * 4.53in
Package Weight: approx. 473g / 16.68ounce
PACKAGE INCLUDES
1 x Heater
1 x Remote Control