Features
Color:

Silver
Material:

Galvanized Steel
Brand:

Zoblise
Target Species :Poultry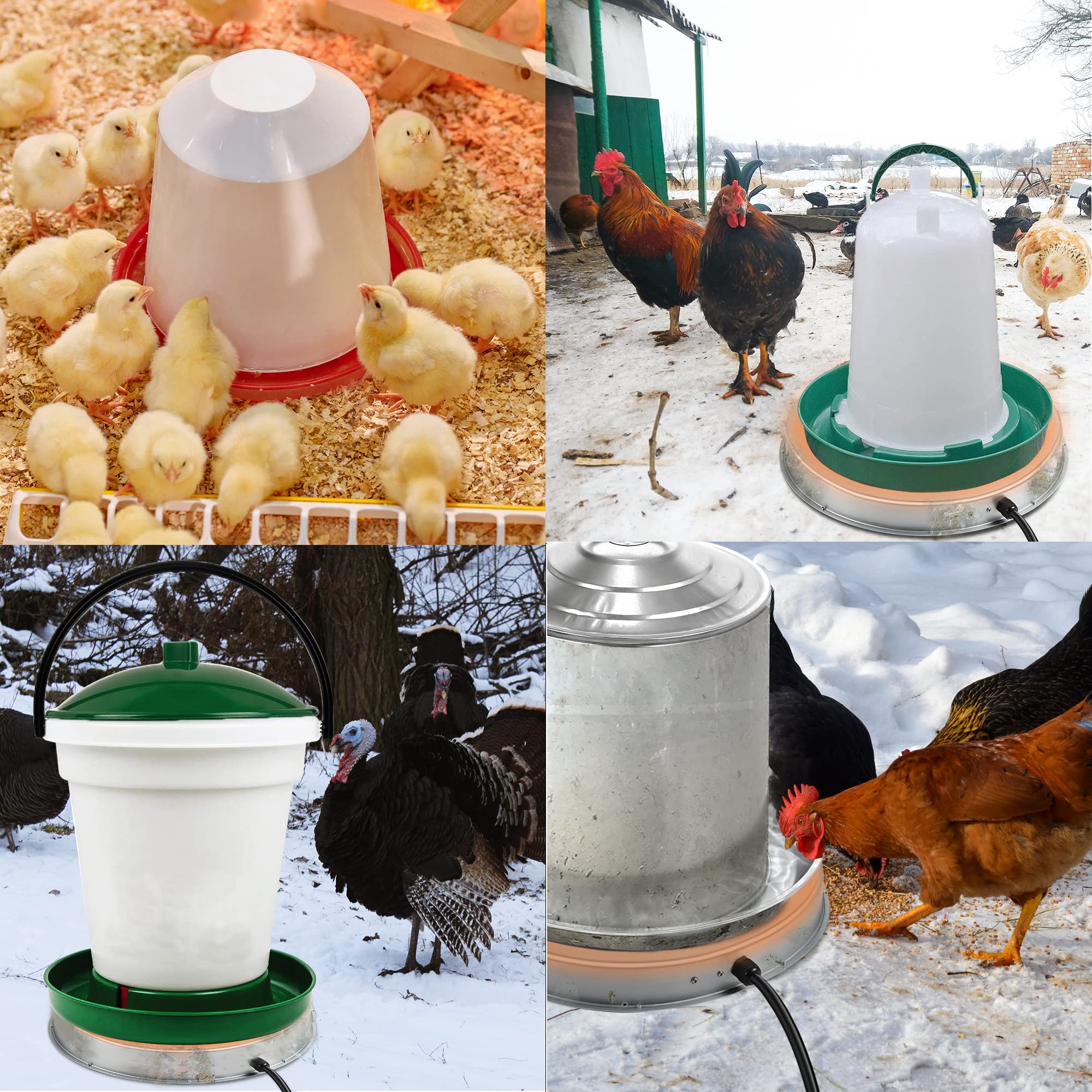 Prevents Water from Freezing: The thermostatically chicken water heater will heat up during winter temperatures below 35°F, preventing water from freezing and Ensure that poultry can drink water normally.With upgraded waterproof performance, it can be used outdoors.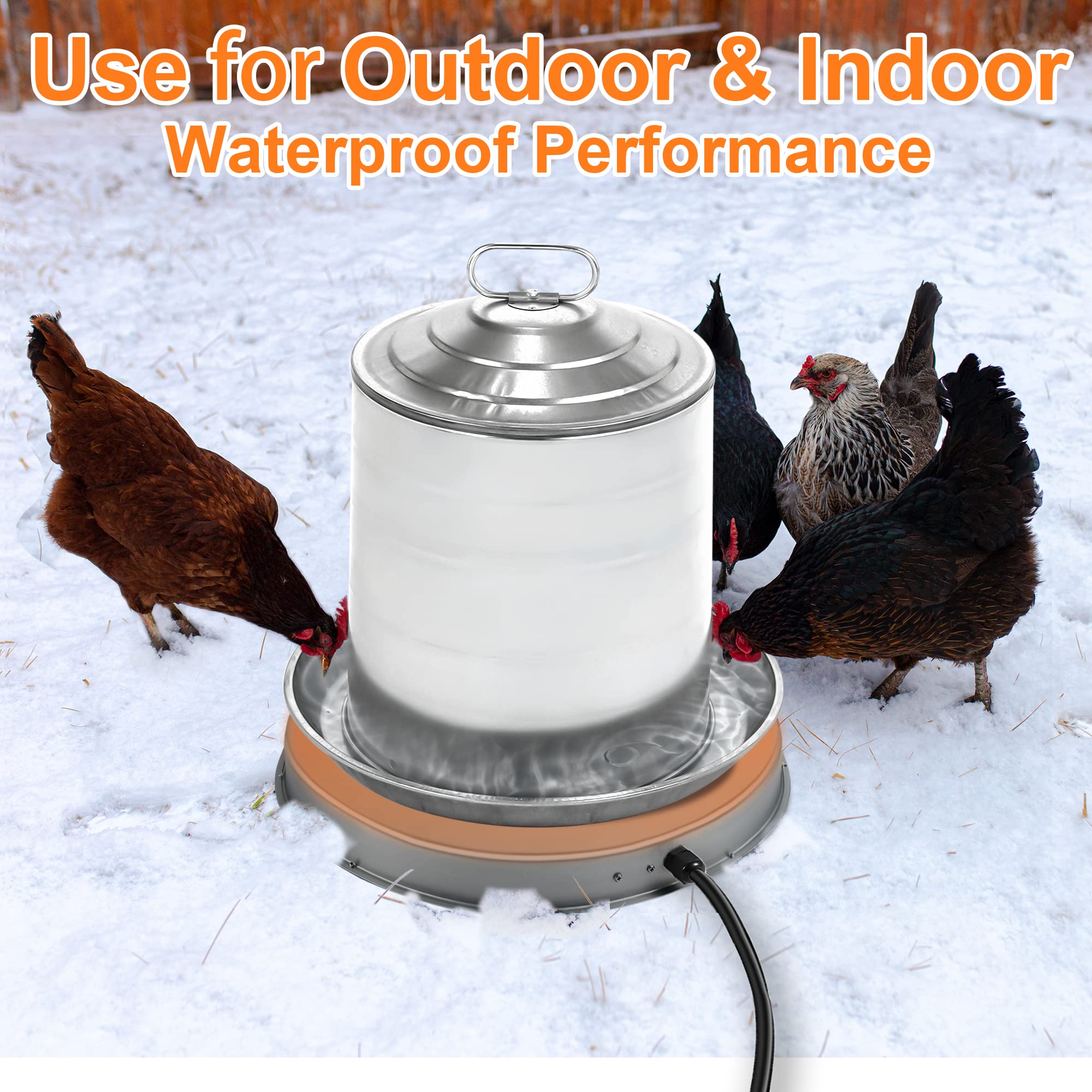 No Overheat: When the heating base sensor detects a temperature above 77℉, it will stop heating. When the sensor detects that the temperature drops below 35℉, it reheats. Will not scald chickens and ensures that they can drink normally instead of not drinking because the water is too hot. Reduces evaporation of water and reduces the number of water refills.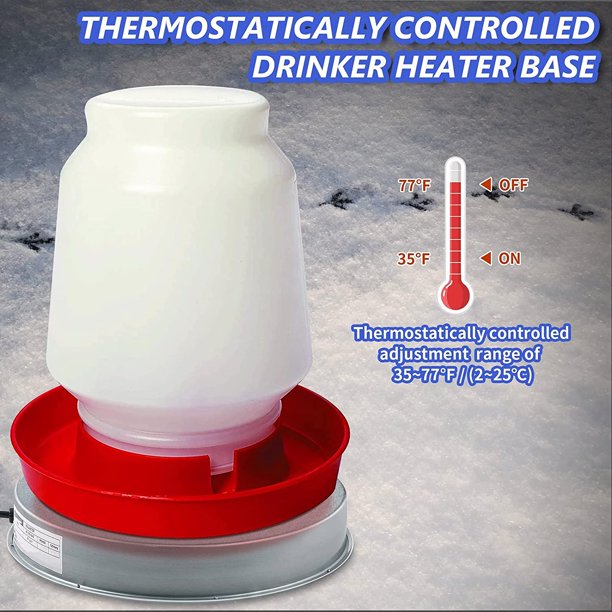 Applicable to A Variety of Materials for Chicken Waterer: No matter when the plastic or iron poultry waterer can be used, heating base using galvanized steel, chicken water warmer heat transfer efficiency is higher, no rust.It is prohibited to put plastic chicken waterer without water on the heating base.
Size: The chicken water heater base of the enlarged base 14.6inch, 5 gallons of chicken waterer heater can also be used, to maintain stability will not tilt. The power cord is 6 feet long.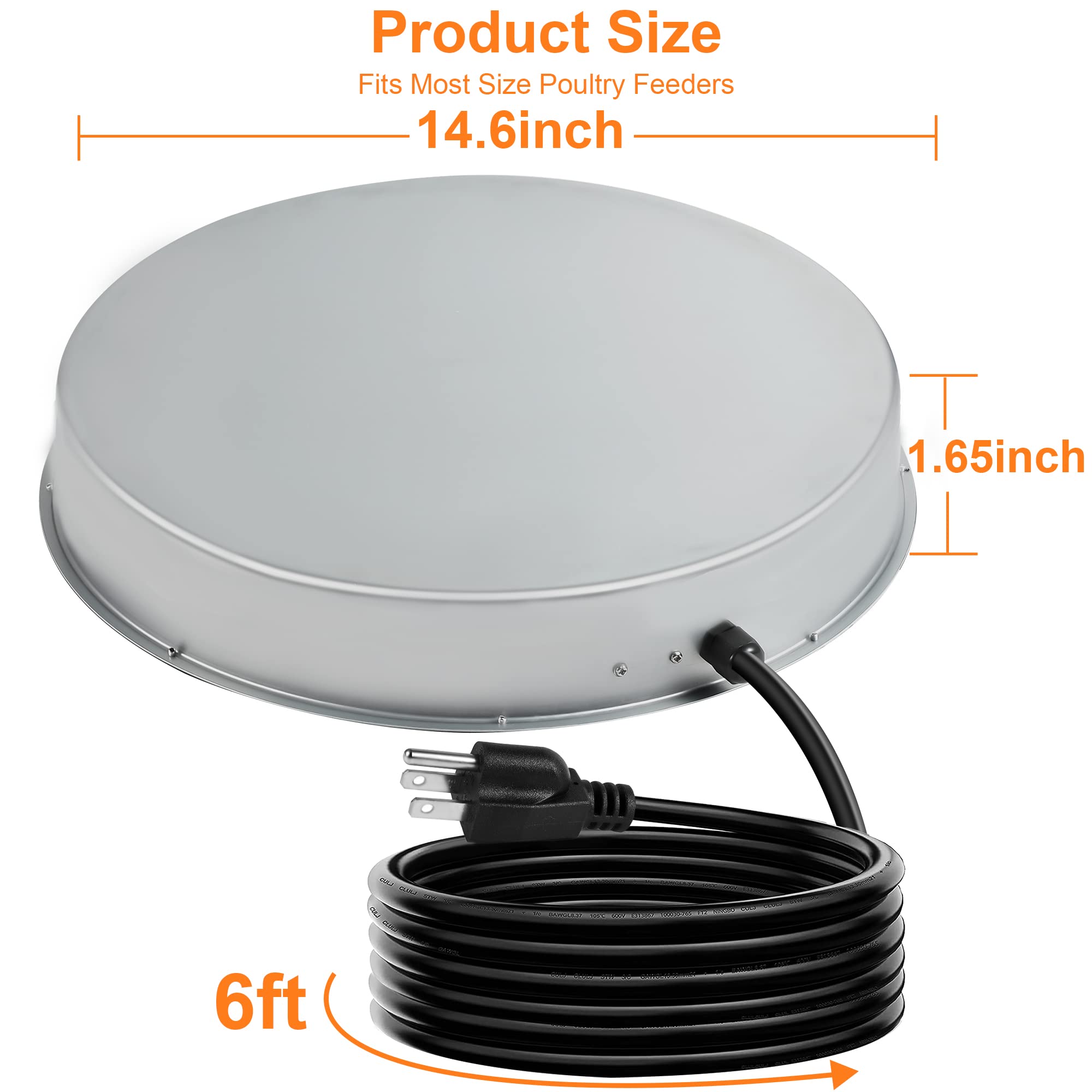 Wide Application: With upgraded waterproof performance, it can be used outdoors. The poultry water heater base can be used in poultry and chicken coop water heater, etc. They are also suitable for your chickens, turkeys, ducks, pigeons, rabbits, pigs, dogs, grain bin cats and other livestock and pets.Ensure that poultry or pets can drink water normally in winter.