Enhance & support your lower back with the Orthopedic Lumbar Support Belt, it provides compression that relieves lumbar pain & discomfort, correcting your posture, & reduces back stiffness.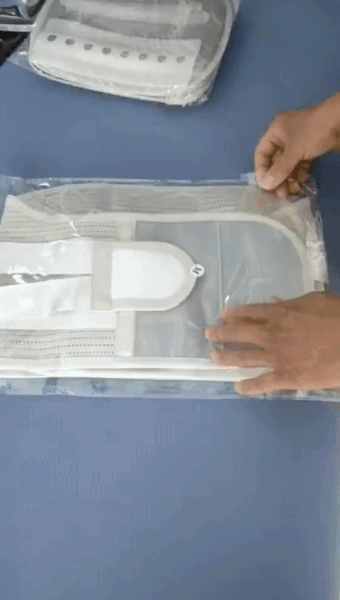 ✔️ High elastic straps
✔️ Sturdy support plates
✔️ Double stretch design
✔️ Adjustable fastener tapes
✔️ High-quality material
✔️ Easy to wear
✔️ High strength
Taking care of your lower back will help you lower the chances of experiencing back pain or problem later.
The Orthopedic Lumbar Support Belt with Heat Therapy enhances and supports your lower back, provides compression that effectively relieves lumbar pain and discomfort. This helps repair damaged muscles, correcting your posture, and reduces back stiffness.

FEATURE(S):

GREAT SUPPORT - It is reliable, adds stability, double fixation provides compression and prevents movements that may aggravate the injury ergonomically contoured the spine's curvature.
REPLACEABLE PADS - With 3 replaceable pads for multipurpose treatment effects, with breathable mesh fabric, and suitable to wear for any season.
HEAT TREATMENT - The Lumbar Belt has built-in 12pcs self-heating magnets that provide hot acupuncture therapy, improves blood circulation, allowing nutrients and oxygen to travel to joints and muscles.
360° WRAP - The belt has a 360° wrap-around designed to provide traction and compression to the lower back with a special double strap system that pulls the plate forward for strong and firm support.
EVERYDAY PROTECTION - It supports and keeps your back straight, protecting you from a back injury. Ergonomically fit and comfortable to use.
SPECIFICATION(S):

Material: Aluminum, Spring, Breathable Mesh & Velvet Buffer Memory Foam
Size: Refer to the Size Chart
PACKAGE INCLUDE(S):

1 x Set Of Strings
3 x Replaceable Pads
1 x Set Of Metal Plates
1 x Set Of ABS Plates