3D teeth design that helps straighten even the root of the hair to get a completely straight hair look.
Save half time with fast heat & a large area with 1 PTC heat tech.
PTC heating technology, 30 seconds fast heat up
60 minutes auto-off
SAY GOODBYE TO BAD HAIR DAYS
Wavy hair? Curly hair? Frizzy hair? Thick hair? Never fear - our Hair Straightener Comb has a solution for you!
This revolutionary device is designed to straighten your hair with a simple swipe.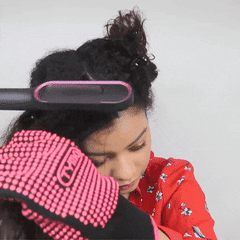 3 minutes of Fast Styling
Fast styling for no time wasted with 3 minutes of hair straightening time. A high-performance heating system for quick styling that leaves no kinks or knots.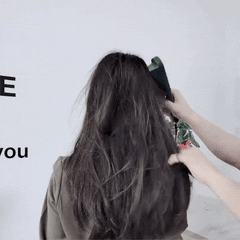 The salon hair care effect in your own home
Hair Straightener Comb releases rich negative ions which can seal the hair cuticles and lock in your hair's natural moisture, eliminating frizz, knotting, and split ends.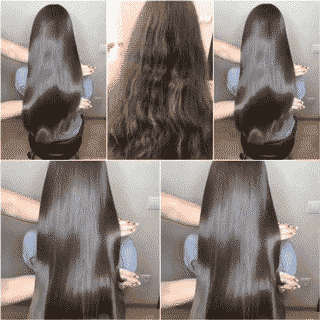 Be the envy of others with sleek, smooth hair that lasts all day long.
Anti-scalding Comb
The ionic coating is used on the heating surface of the comb to keep the hair shiny and healthy and prevent burns due to excessive temperature. Proper spacing can increase the contact area between comb teeth and hair.
Temperature regulation guide
Level 1 temperature: (130℃) suitable for soft and delicate hair
Level 2 temperature: (145°C) for regular light curly hair
Level 3 temperature: (160℃) customized settings for blond, dyed or colored hair
Level 4 temperature: (170℃) customized settings for blond, dyed or colored hair
Level 5 temperature: (200℃) suitable for very thick, curly, and hard hair
Specifications:
Color: Green-Black-White
Minimum temperature: 130°C
Maximum temperature: 200°C
Rated voltage: 110V/220V
Rated frequency: 50HZ
Rated power: 45W
Product net weight: 378 grams
Heat temperature: about 130 degrees -200 degrees
Product size: 310*46*45MM
Conductor diameter: 21mm-30mm
Applicable hair: wet and dry hair
Material: PTC ceramic
Package Include:
1 x Hair Straightener Comb