It's time to give your microwave an upgrade!

Using microwave-safe, polymer-encased magnets, this Magnetic Microwave Splatter Lid secures to the roof of your microwave and is always ready for use, whenever you need it!

Save Money: With the HOVERING Splatter Lid so conveniently located, there's no more need for troublesome lids, food soaked napkins or soggy wax paper and no more excuses for microwaves! Simply pull down the lid to cover your food plate and when you're done reheating, lift it up again to hover until next time!

Best of all, it's BPA-FREE, Dishwasher Safe and always cool to the touch.
Size: 300x85mm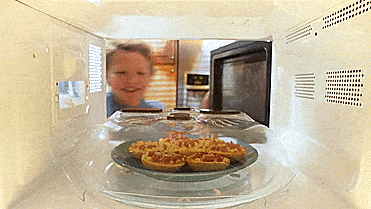 Shipping time: 10-20 business days