Discover The Ultimate Pet Grooming Clipper 
The Original Low Noise Pet Grooming Clipper – specially made for home grooming, a simple way to groom even the fussiest doggy or kitty!
✓ Beginner-friendly and easy to use
​✓ 4 attachment combs and adjustable blades
​​✓ Super quiet low vibration mechanism
​✓ Ultra sharp fixed stainless steel blade
​✓ Safe ceramic moving blade
​✓ USB rechargeable long lasting battery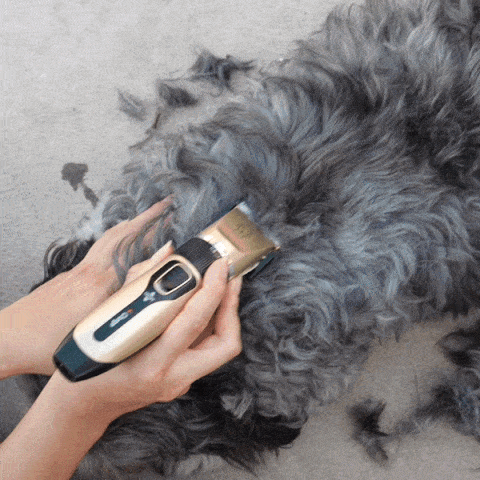 An Un-stressed pet is a happy pet
Save time traveling to and from the grooming salon. Build an even more loving relationship with your happy, un-stressed pet. Enjoy getting creative with their grooming, creating a smart, comfortable look they'll love.
Matted, curly or fine dog hair
Suitable for every size of dog, cat or any other kind of furry pet, large or small. It trims perfectly whether they have matted hair that's hard to keep in good condition, curly hair that's a challenge to groom without pulling, or fine delicate hair that deserves gentle treatment. 
No more expensive grooming trips
If you are looking for a "pawesome" way to make your clipping-time easier, look no further!
Groom your furry friend in the comfort of your own home with Zayul Removable Blade Dog & Cat Grooming Clipper, Gold! 
Ergonomic Grip
This clipper features an ergonomically designed grip that won't put excessive strain on your hand the way other clippers can—this is paw-ticularly important during long grooming sessions.
The world's most effective pet clipper
Super powerful, durable clippers can cut through any thick hair. Kit includes ceramic combs in a range of sizes, making cutting smoother and more efficient. Clippers are cordless and quickly recharge.