The most adorable water bottle in all of tiktok

✔️ Super adorable
✔️ FREE pins to customize the bottle
✔️ Strap included to use it as a shoulder bag
✔️ Made with quality materials

✔️ Over 5000 satisfied customers
FREE cute pins + shoulder strap included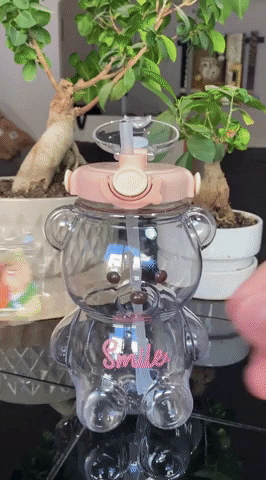 Each package will include a pack of 4 cute random pins you can use to customize you bear bottle. Or you can buy more pins to make your bottle the cutest one. And also a shoulder strap to use your bear bottle as a shoulder bag.
It can be used as a water cup for a mobile phone holder, freeing hands and making life convenient. It is a good thing for chasing dramas.
Choose your
beloved bear water bottle

to add to your cart and buy it now!