interactive lifting cat toy

Will Keep Your Cat Stimulated & Entertained

For Hours!!
Interative Automatic Lifting Cat Toy plays with your cats while you are away! The perfect way to keep your cat busy while you're busy doing other things in the house.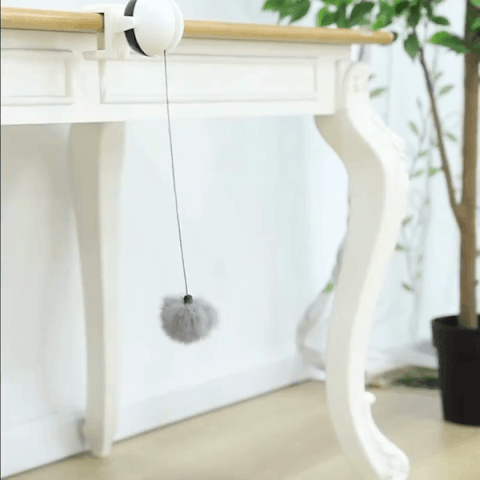 The hairball can be replaced by other dangling toys. Your cat will surely fall in love with her and will keep them healthy and active.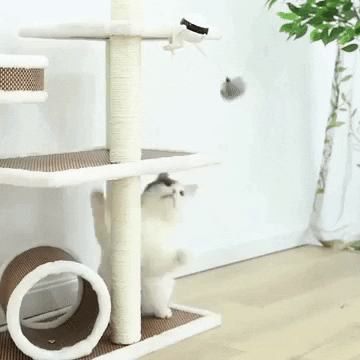 Benefits:
Exercise: With the automatic lifting/dropping feature, it allows your cat to remain active and healthy while getting a worthwhile exercise.
Developed With Automatic Lever: The ball is automatically lowered and raised when the cat is nearby.
Smart Motion Sensors: Effectively recognizes Kitty's game patterns!
Strong & Durable: It relieves pent-up stress and prevents bad behavior. Simply attach it to the side of a desk or to your kitten's tower, and then watch them play.
Portable: Clip it on the desktop, clip it on the cat table to play with the cat, take the cat with you to exercise.
Automatic On/OFF: It can be turned off automatically 5 minutes after a trigger. It can also be turned off while the toy is running.
Product Details:
Material: ABS

Size : approx 3.5 cm x 7 cm

Weight: approx. 102 g

Power source: 2 x AAA batteries (NOT included)