This Christmas tree ornament features the famous Hogwarts Sorting Hat, its magical hat shape will bring you into the magic.which moves and says lines about each house: Gryffindor, Slytherin, Ravenclaw and Hufflepuff (Christmas tree ornament decoration).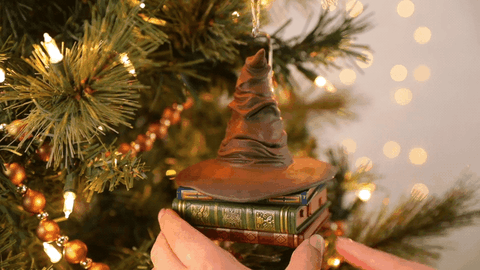 Whether you are planning a Harry Potter-themed Christmas tree or looking for the perfect gift for Harry Potter fans, the Sorting Hat will surely meet your requirements!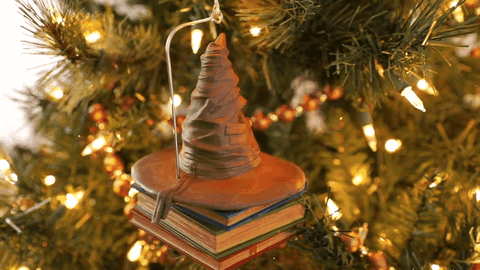 The size of the resin Christmas tree ornament is 3.94" W x 7.08" H x 3.94" D. You can decorate your tree, your car, your room with with them . No matter where.