6 Inch decorative tree is a timeless holiday decoration which you simply must have! Made from only the finest ceramics, hand painted and handcrafted with extra-attention to the finest of details, this pre-lit tree will transform your home, preserving that cozy atmosphere but bringing the festive factor needed for a proper holiday period.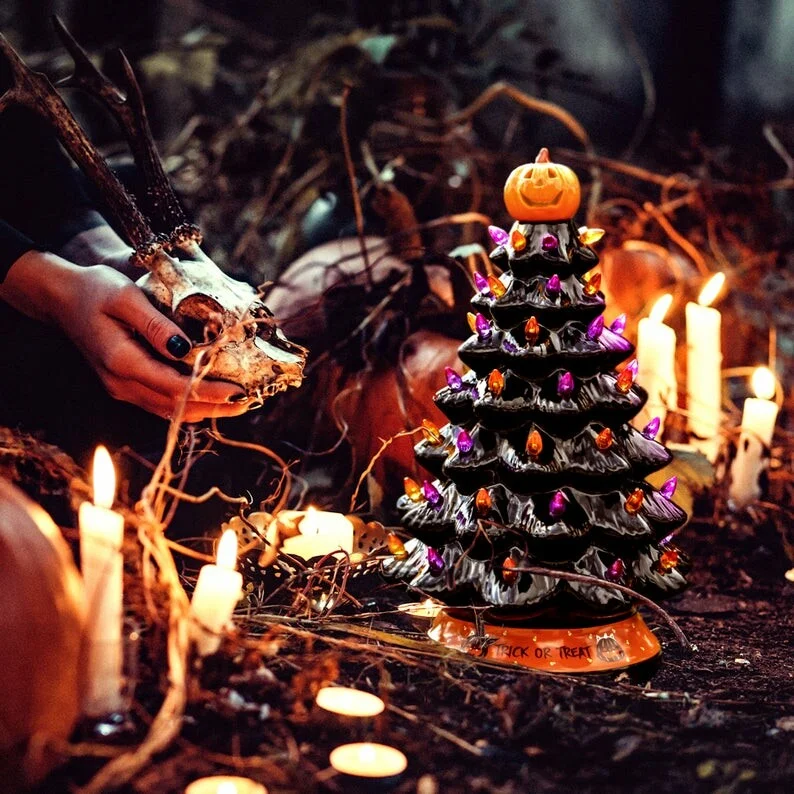 Each and every 12-Inch Ceramic Tree has 50 or more multicolor beads (9-Inch Ceramic Trees has 35 or more), each with a powerful LED light inside. Although small, this ceramic tree will shine bright, lighting up any room in your house within seconds.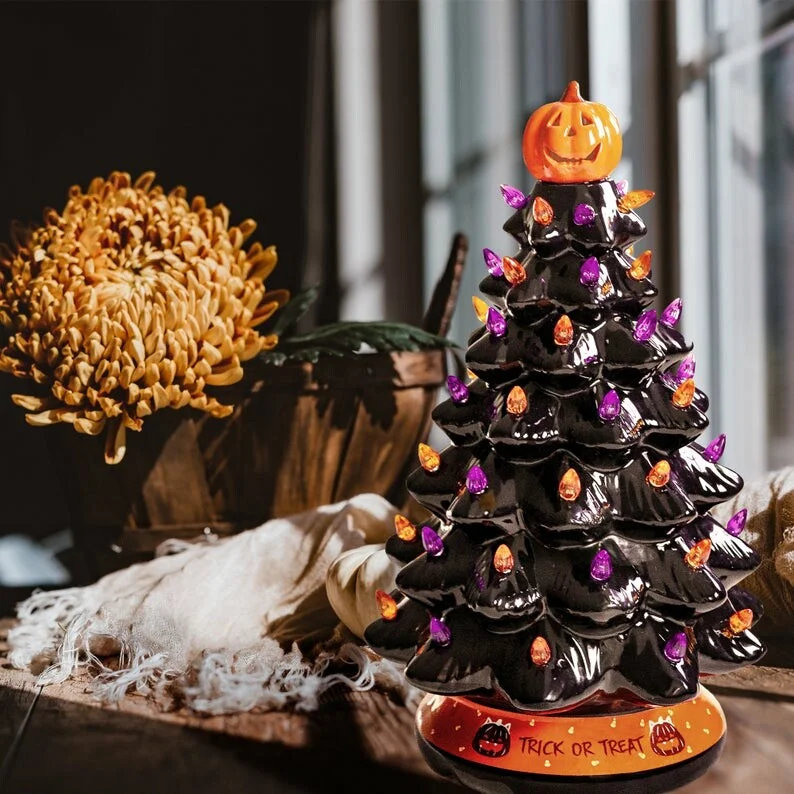 Whether this is a special treat for yourself or a festive gift idea for a friend or colleague, this ceramic tree will certainly impress. The tree comes in an elegant package, just waiting for you to put your name on it!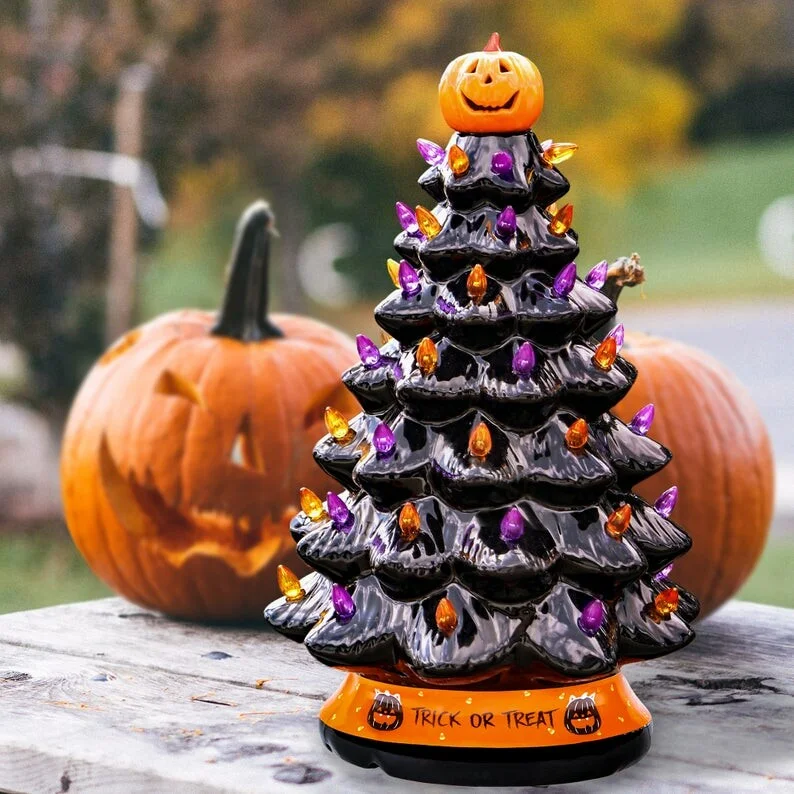 Features:
HAND-PAINTED FINISH -This mini ceramic tree is the perfect addition to your holiday decor, beautifully handcrafted from superior quality, highly durable ceramics and hand painted with a special glossy finish for a magical touch!
MULTI-COLOR LIGHTS - Decorated with 50+ multicolor plastic beads, this ceramic tree will shine powerful, intense lights with LED, brightening any room of the house within seconds and transforming your holidays! All you must do is input 3 AA batteries at the base and enjoy the light effects!
LED BATTERY-OPERATED LIGHTS - Whether for yourself or as a unique gift idea for a special friend or colleague, this ceramic tree will certainly impress everyone. The tree comes in an elegant package, just waiting for you to put your name on it!
VERSATILE DECOR - Ideal for decorating homes, offices, or even classrooms with a little holiday horror.
COMPACT SIZE - The 6-inch compact tree decoration is small enough to fit on any work surface at home or in the office. Maybe a table, desk, fireplace or mantelpiece? Wherever you decide to put it, once turned on, the powerful lights will attract attention and will be noticeable to anyone in the room
Specifications:
Material: 100% Ceramic
Plastic Bulbs: 35+ or 50+ multicolor plastic bulbs
Battery Style: LED battery-operated lights
Surface Material: Glossy finish
Special Halloween Design: Festive pumpkin topper and 'Trick or Treat' message at the base of the product.
Package Content
1 x Ceramic Tree (Batteries Not Included – 3 x AA)