Simulate the golf training you'd put on the field easily and accurately at home with the Golf Swing Trainer Aid that helps develop control, accuracy, tempo, and overall power.
The road to becoming a good player starts with great form! Craft a perfect swing with the Golf Swing Trainer Alignment Aid!
The Golf Swing Trainer is a tool you attach to your golf club as a guide for you to get a feel of how a correct backswing should be. With continued use, you will develop the right position and impress your fellow golfers!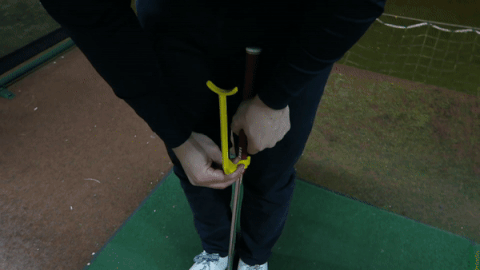 ✔️ Corrects the form on your backswing
✔️ Corrects alignment of your form and swing to increase efficiency while playing
✔️ Suitable for right or left-handed players
✔️ Easy to attach to your golf club
FEATURE(S):
CORRECTS SWING ANGLE - Gives beginner golfers a better arm and club correct angle form and helps the ball arm movement remain on one plane, for better and effective hitting.

FIX SLICE AND HOOK

 

- Corrects face alignment throughout your golf swing to reduce problems with slice and hook
DURABLE SWING ARMBAND - Made from elastic fabric, this armband cannot be deformed easily. It helps the golfers to prevent the right arm from swinging up and achieve the correct posture and muscle memory.
POSTURE CORRECTION- It adapts different club sizes that can be easily attached to the club's shaft. 
SPECIFICATION(S):
Material: Plastic  
Size: About 25 x 8 x 5cm/9.84 x 3.15 x 1.97in 
Weight: 35g 
PACKAGE INCLUDE(S):