This ultra modern foldable jewelry organizer can organize all your accessories at one place.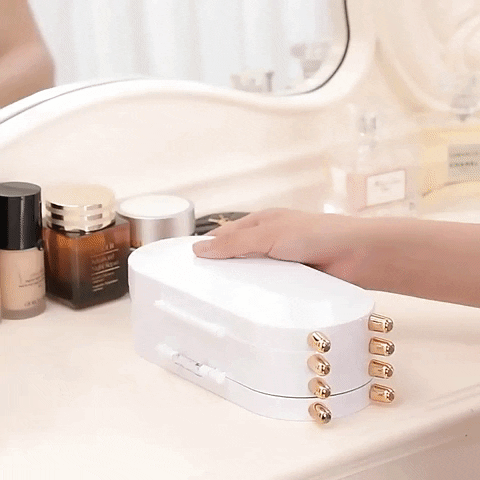 Small Size Large Capacity
4.53in*2.56in*9.25in. This jewelry box has 153 earring holes, 21 necklace holes and 3 U-shaped grooves, extra large jewelry storage. Easy to sort and collect. The high-transmitting acrylic jewelry rack is clear enough for you to find the jewelry easily.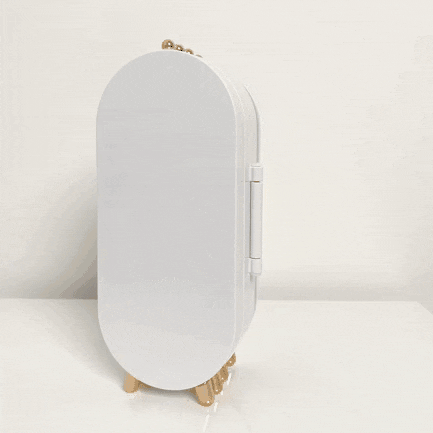 Folding and Dust-proof
This jewelry holder can effectively prevent dust from entering, strengthen the protection of jewelry, slow down its oxidation and keep it shiny. so there is no need to worry about entanglement and oxidation of jewelry.  The foldable design saves space on your dresser table while putting down more accessories. Come and add a protective cover to your jewelry.
Easy to Carry
Putting all kinds of jewels into the collapsible box it protects every precious jewelry independently. Jewelry is a necessity to enhance the sophistication of the overall look, especially when traveling. Take it with you when you travel, the small size doesn't take up space in your suitcase and accompany you for a carefree vacation.
Amazing Gift
Looking for the perfect gift for birthdays, anniversaries, weddings or holidays? This magic jewelry necklace box will bring surprises to female friends, wives, sisters, mothers, and grandmothers of any age. It will be a perfect gift for a lifetime.
Specifications
Material: Durable ABS, Plated metal stand
Color: White, Green
Size: ‎4.53in*2.56in*9.25in
Package Including
1 x Foldable Jewelry Organizer