Trap all the flies without any harmful chemicals. Our rotary fly trap is your best weapon against the summer fly invasion.
Sit back and relax as the flies disappear without any nasty or harmful chemicals.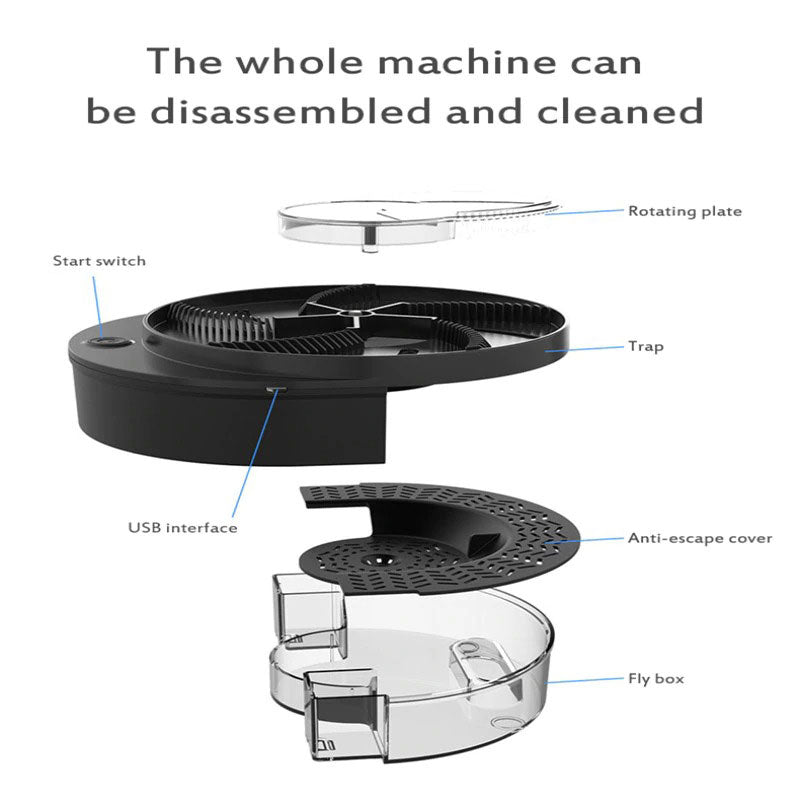 Easy To Use & Easy To Clean
Just place bait (sugar, honey, soda, etc) on the grooves, plug the USB cable into a power supply. Turn on the fly trap and watch it work.
Device comes apart for easy cleaning.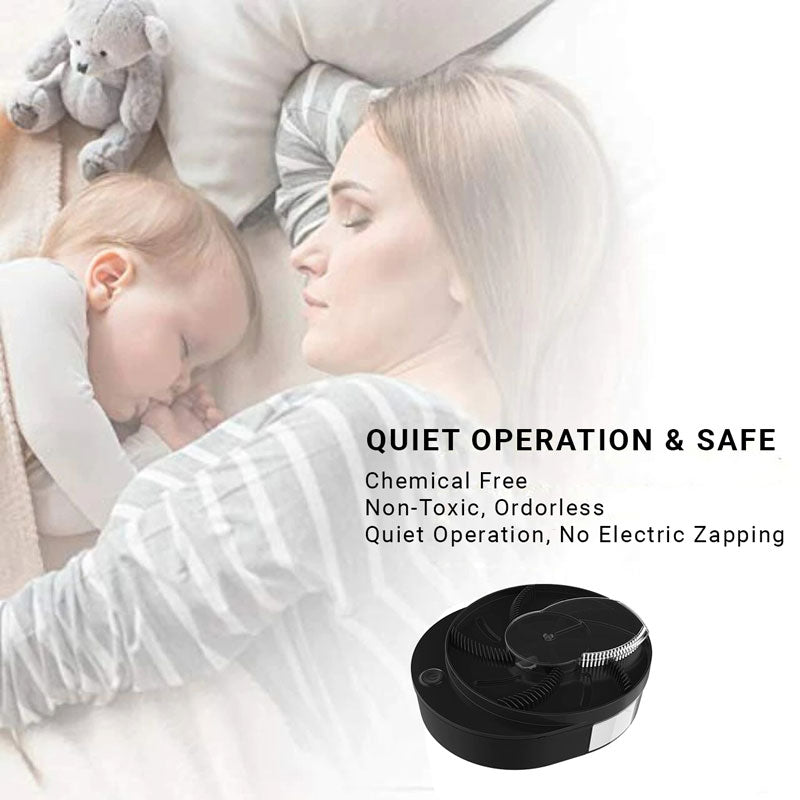 Easily Catches Flies
The genius trap works similar to a Venus flytrap, the flies are lured in by the bait, while they are sitting on the bait the revolving lid slides them into the base where they cannot get out.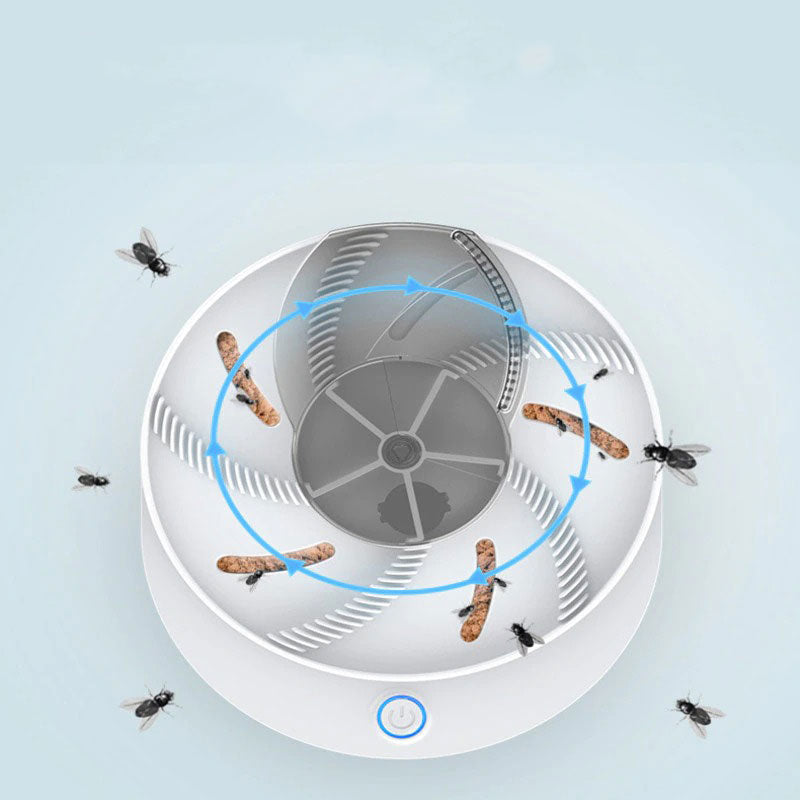 You can use a layer of liquid in the base to drown the flies, or you can humanly release them back outside, the choice is yours.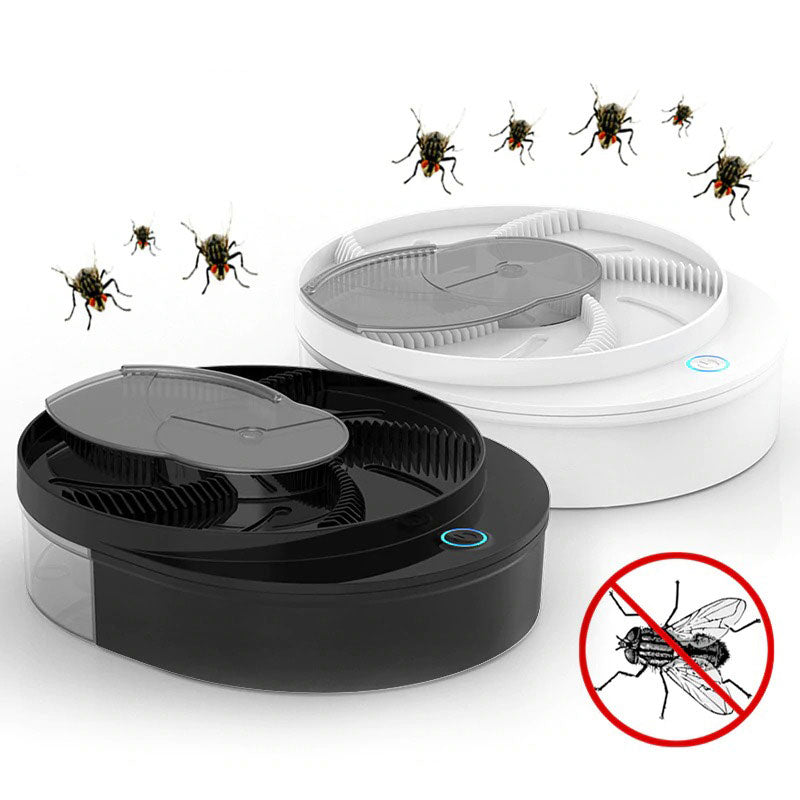 Powered by USB
Included in the package is a USB cable, plug this into any socket to power the device. Can be run off any normal cellphone charger, or a computer.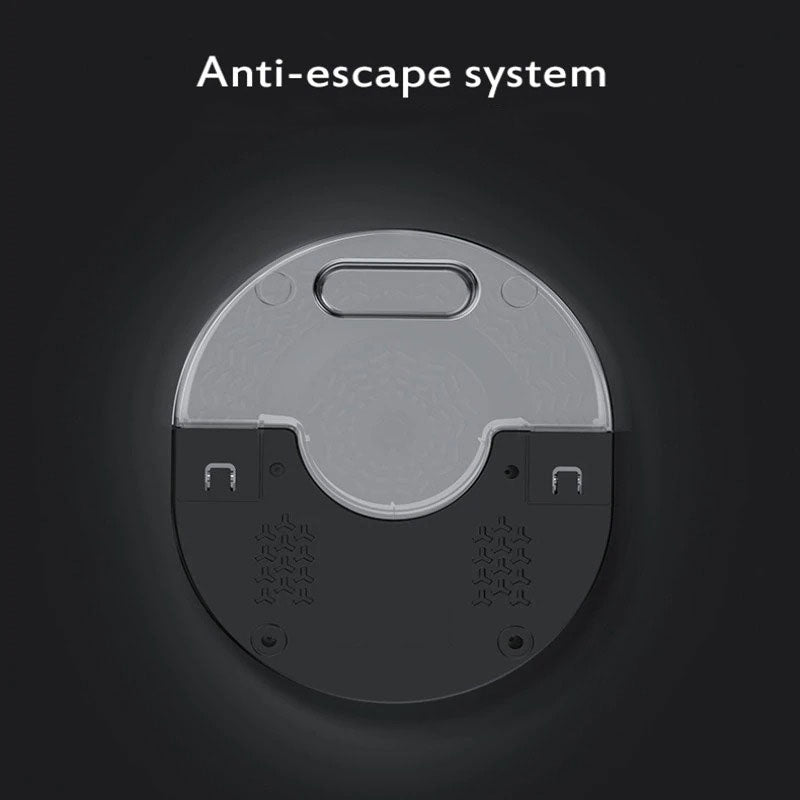 Anti Escape System / Safe Around Kids
Once the flies are caught inside they are unable to escape. The fly trap can be removed separately and the flies disposed of and the trap cleaned.
No dangerous shocks are used to kill the flies, safe around children.
How To Use
1. Place either meat, fish, honey, juice, syrup, soda on the grooves.
2. Plug the USB power supply in.
3. Press the power button to turn on.
4. The flies are attracted by the bait and transferred into the fly trap.
5. There is a release for the trap box on the bottom so you can set them free somewhere or dispose of them once they die, the choice is yours.
Specifications
Material: ABS Plastic
Size: 8.23 x 7.01 x 2.48 Inches
Colors: White, Black
Power: 3W
Power Supply Method: USB (Included)
Cable Length: 47.24 Inches
Package Includes:
1 x Insect Defend Fly Trap
1 x USB Cable
1 x Instruction Manual