INSTANT STRAIGHT HAIR TRANSFORMATION
This Hair Straight Styler is a new hair styling gadget that will comb and straighten your hair as well as curl the ends if you like that look.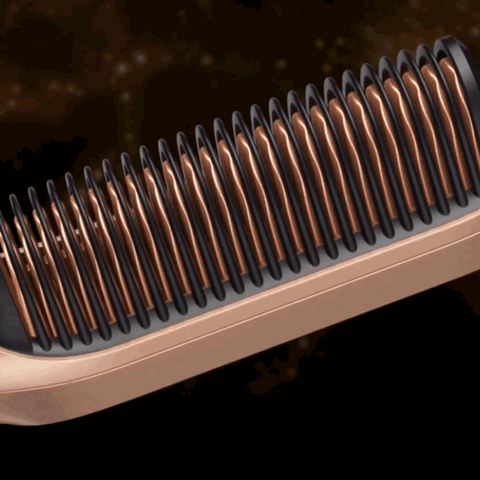 WHY WILL YOU ENJOY IT?
Instead of battling with blow dryers day after day, the hair straightener brush provides the quick professional result of silky straight hair in minutes that you desired, allowing you to get ready quickly for going out in rush morning hours.
From the first stroke, this hair straightening brush leaves your hair silky, straight, and smooth. It heats up to 145°C in 30 seconds, reaches a maximum temperature of 200°C, and maintains a steady temperature of 145°C. Your hair will be basically settled in 8-10 seconds. Suitable for all hair types.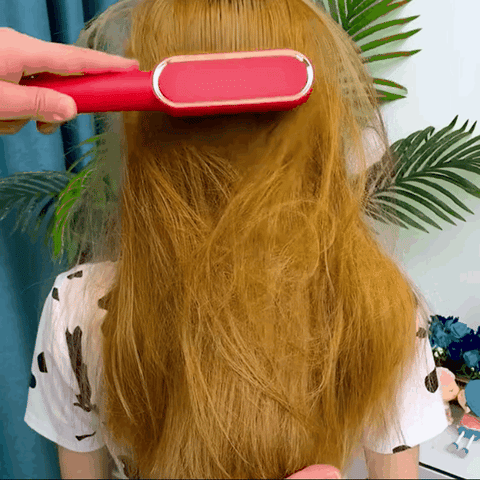 HIGHLIGHTS:
HEALTHY SILKY HAIR Straightening brush gives you a vibrant and bouncy result, rather than a flat burnt look, and leaving your hair easy to handle. Just one brushing will transform dull hair into magnificent shining and smooth hair.
A Straightener brush with nano anions produced from the heating plate forms a protective layer of your hair, helping to protect it from dryness and frizziness, less hair loss, and less hair breaking. Additionally, prevent your hair from burns and damage.
TIME-SAVING & SCALD PREVENTION This device, which is equipped with revolutionary 60s PTC heating technology, can heat up in a minute, saving you time waiting! It is also really safe for you. The heating devices between your teeth keep your scalp warm.
TEN LEVELS & AUTO OFF There are ten temperature levels ranging from 130°C/266°F to 200°C/392°F to enable you tailor the ideal settings for yourself. These will ensure that it is suitable for all hair types, including thin, fine, bleached, wavy, and curly hair. Control and monitor temps simply with the liquid crystal display, auto-off after 1 hour, and even more secure when you forget to turn it off.

PERFECT FOR TRAVELING The 360 anti-winding cord allows you to hold the gadget at any angle for the best straightening results, despite its tiny size, which saves space when traveling.
PRODUCT DETAILS:
60 Seconds fast heat up
Safe and Secure with 30 Min auto-off
Multiple Temperature
360 Degree Swivel Power Cord
SHIPPING INFORMATION
Domestic Shipping (UNITED STATES):
Your order will be packaged and shipped within 1-2 days of ordering. Tracking info will be emailed to you once the order has been shipped. Shipping will take 3-5 days. 
OUR GUARANTEE:
We believe our products can help people's everyday lives, and we fully stand by our products. We offer a risk-free 30-day guarantee on all our products. If you don't have a great experience, we will ensure you are satisfied with your purchase. We also offer a 1-year free breakdown warranty on our products.