Save time and energy while cleaning! This innovative designed Cordless Power Scrubber can scrub & clean unreachable areas, you can use this device to clean better with less effort.
✔️ Rechargeable
✔️ One button dismantling
✔️ Made with high-quality material
✔️ High-torque spinning power
✔️ Operates quietly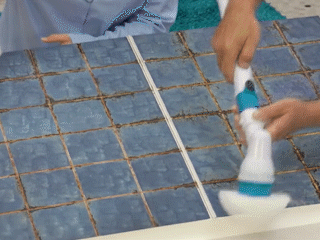 This Cordless Power Scrubber provides an easy solution to enhance your cleaning routine. You can keep your house clean with ease and keep it always new all the time.
FEATURE(S):
TOUGH ON STAINS - A power scrubber that spins 360 degrees to its target area to scrub the dirt.
SCRUB ANYWHERE - This device can be used in any area of your house you want to scrub and clean.
THREE BRUSH HEADS - You can choose the appropriate brush head based on the desired cleaning area to get rid of any stubborn stains and dirty surfaces.
CLEAN WITH EASE - The extension rod is optional during cleaning but it comes in handy when you need to reach high areas.
SPECIFICATION(S):
Materials: ABS, PP, Aluminum & Silica Gel
Voltage: 110-240VAC 50/60HZ
Handle: 10.71 inches
Length of Use: Up to 60mins
Battery Capacity: 4000mAh
PACKAGE INCLUDE(S):
3 x Replacement Cleaning Brush Head