Say Goodbye To back Pain While Sitting, Without Medication!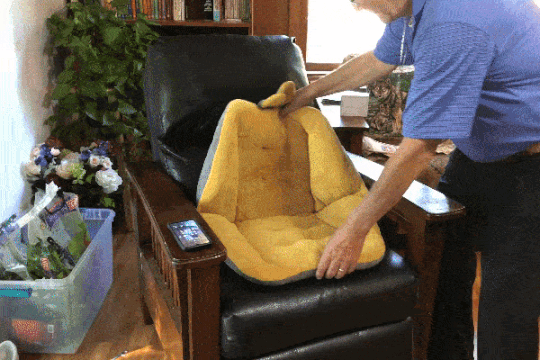 Do you feel sore after sitting for so long on your chair? Lower back and butt pain can be unbearable at times, especially if you suffer from sciatica, coccyx, tailbone, and other back pain problems.
You often come across multiple products advertised, but you really can't trust any solution, but the reality is that the back support cushion  is the solution of choice for many customers who trusted us and weren't disappointed at all.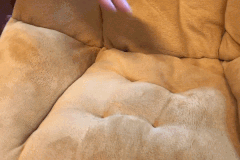 Features:
Relieves Pain and Discomfort: The chair cushion pad adopts a large fan-shaped waist protection design, which can keep your waist warm. The fan-shaped waist protectors on both sides not only ensure that your waist and spine are well supported and wrapped when sitting in a chair, but also protect your waist from freezing in the cold autumn and winter seasons, effectively preventing your waist and spine from getting cold.
Available on Both Sides: The cushion can be used on both sides, which is lightweight and soft and keep you comfortable.
Comfortable non-slip chair back cushion: In accordance with the dimension design of the human body, it has a non-slip bottom and strap design to keep it in place. Safe and reliable.
Premium Quality: It uses high-grade crystal velvet material and PP fabrics, it protects your spine and bottoms from catching a cold in winter. Soft and fluffy, it will not deform over time.
Widely Usage: Whether it is placed on the seats of the dining room, study, bedroom, and office, or on the ground, bed, and car, the cashmere cushion can warm the whole heart. It adopts the foldable routing design, which can be folded and stored when not in use, saving space.
How does it work?
When using the coccyx and sciatica cushion the tailbone does not reach a stiff area, but on the premium cushion which also gives a boost to the spine, restoring the natural posture. Thus not putting pressure at all on the lumbar zone and coccyx.