New 2022 Automatic Chicken Coop Door, Battery Powered Chicken Door, Light Sensing Chicken Coop Door, Waterproof Coop Door, Weatherproof Poultry Cage, Wood Duck House , Outdoor Hen House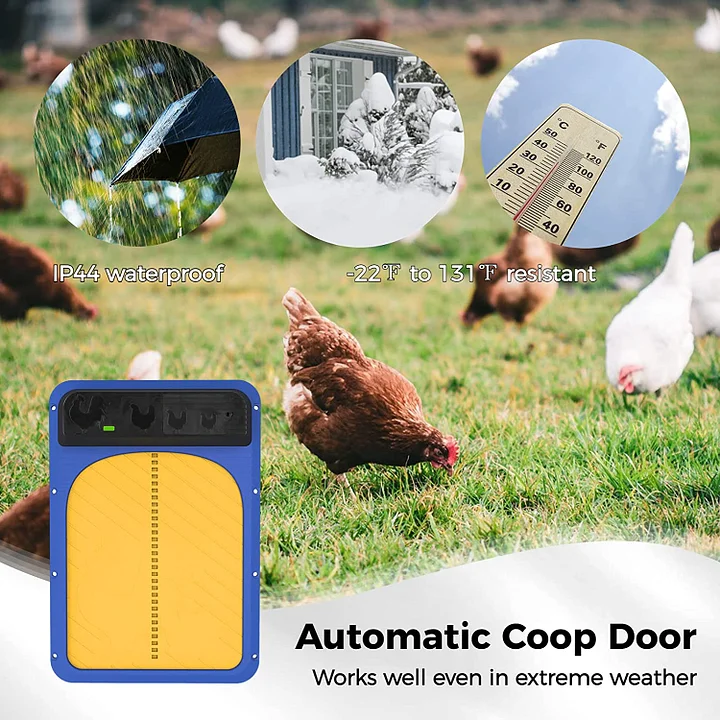 Auto door opening and closing
Automatic chicken coop door has light sensor can open at dawn and close at dusk by detecting changes in sunlight. Make sure your chickens are protected at night and protect your chickens from ferocious animals.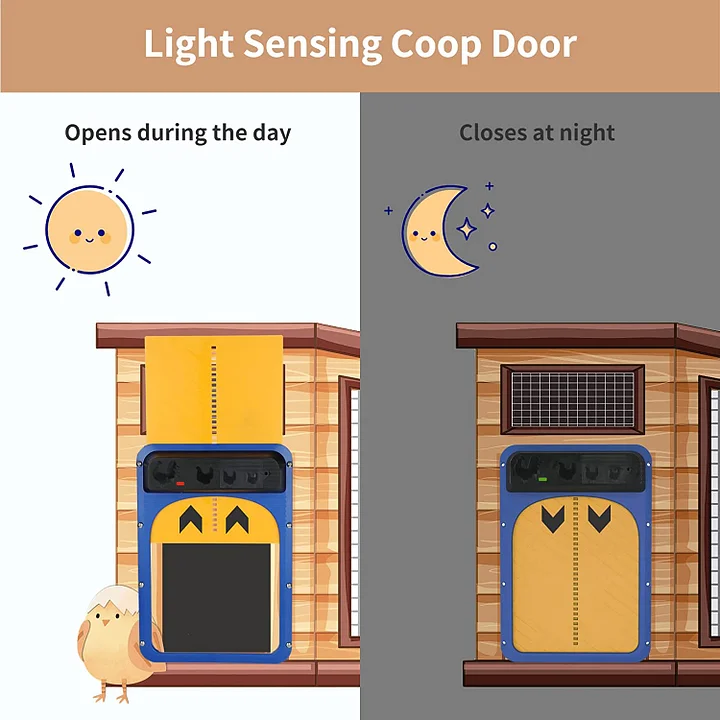 Weather Proof Design
The control box of the automatic chicken door is made of professionally high-quality weatherproof material, so It can work well in extreme conditions such as rain, snow and severe cold.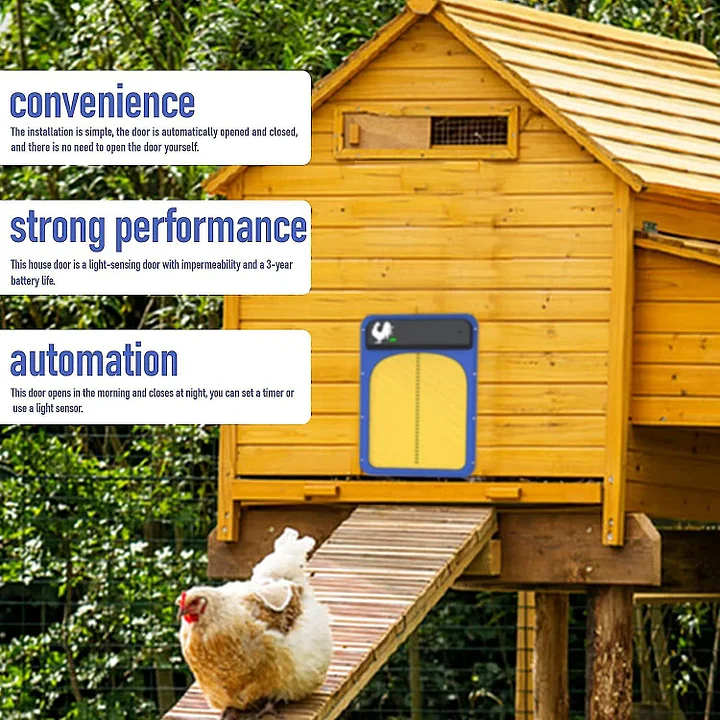 Easy to Use
Our auto chicken coop door not only creates a safe home for your chickens but also saves you time.The size of the whole automatic chicken door coop is around 13.7''x 9.45'', and the interior door is around 9.75'' x 7.8''. And it's usable for all suitable sized chickens and ducks.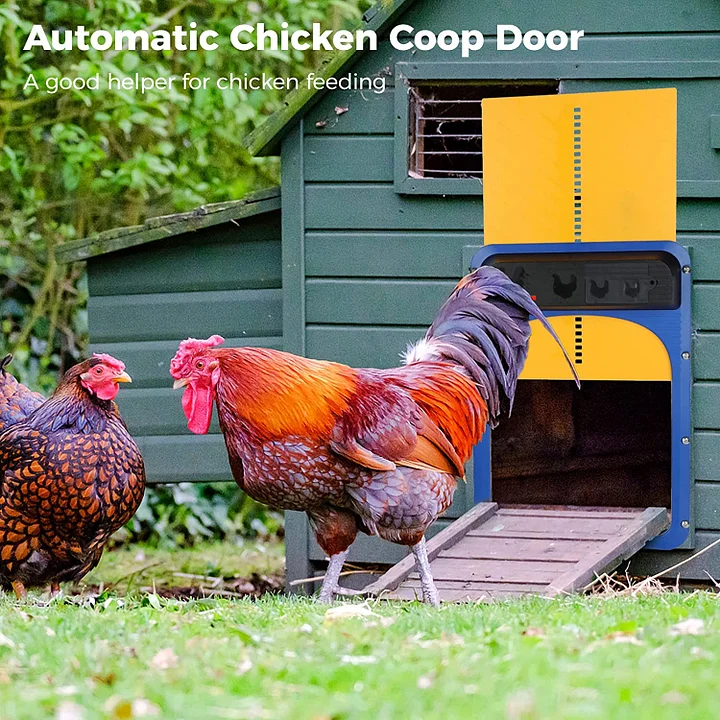 Battery-powered Convenience
The automatic chicken coop door is powered by 3*AA batteries (battery not included), no extra connection and wiring required, less risk of damage, more durable and easy to install
[Easy to Assemble]: Our chicken door comes with detailed instructions. The all-in-one design allows you to install it on the chicken coop quickly. Just attach it to the coop through the screw holes on the automatic door.No complicated wiring or cabling, battery powered with low battery warning. The battery can be replaced without removing the chicken door.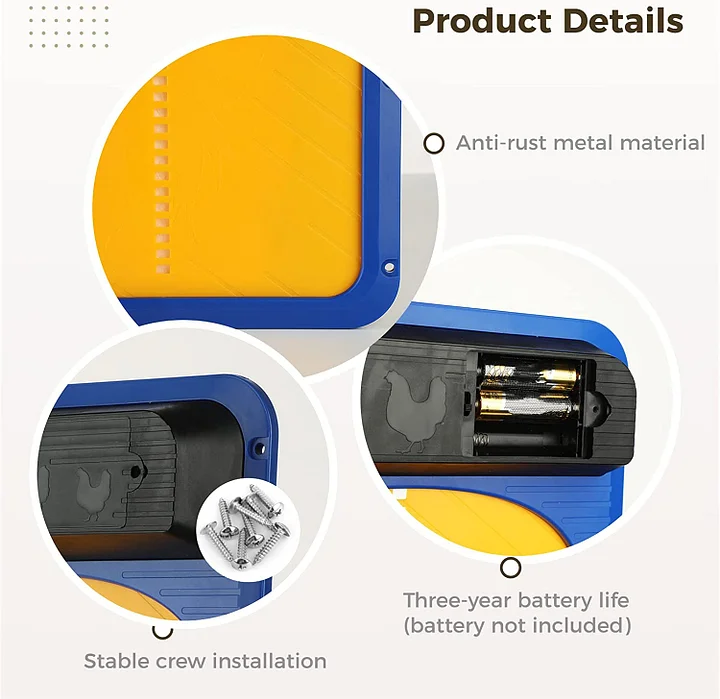 Package included:

1*Chicken Coop door(NOt inlcuded 3*AA batteries)