The 2 in 1 Smart Watch with Bluetooth 5.0 Earbuds is an exciting new product innovation in wearable tech giving you the best value for your money!

Keep track of your fitness as well as your earbuds!
Track your fitness and stay up-to-date with your day-to-day tasks with this multifunctional fitness tracker smartwatch with Bluetooth 5.0 Earbuds. There are multiple sport modes and other features that are designed to make your life run more smoothly. The watch is compatible with iOS and Android devices.
The 2 in 1 Smart Watch with Bluetooth 5.0 Earbuds is Latest in wearable technology, it lets you analyze your health vitals while keeping your earbuds safe and sound under its touchscreen. Keeping them intact while its magnetic charger juices them simultaneously.
This smartwatch not only tracks your activity, but it also sports integrated design features a vibrant touch screen the 1.3" LED illuminated screen lifts to reveal a sealed charging compartment which in turn is home to a pair of Bio coded Bluetooth 5.0 headphones.
Unlike other exercise watches, this one will keep you informed via a full suite of onboard apps, track your fitness goals, and stores a killer set of Bluetooth your Earpods eliminating the need for a second case and charging brick and wire.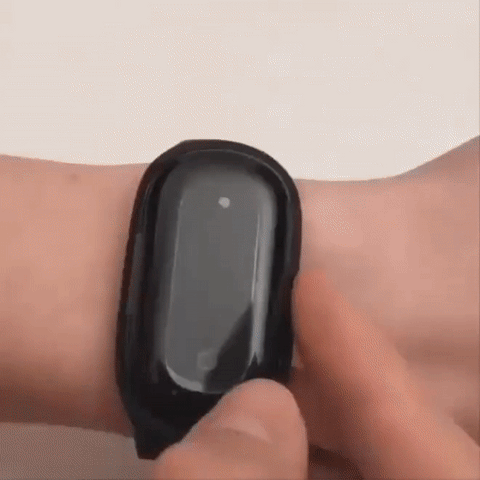 Order your 2 in 1 Smart Watch with Bluetooth 5.0 Earbuds now and kill two birds with one stone. This product solves two quintessential problems it, tracks fitness and health as well as providing a top-quality pair of Bluetooth earbuds for everyday use.
Understand Your Overall Health:
Using our fitness tracker can help you figure out if you're getting enough steps every day to be healthy.
Even if you're not an athlete, knowledge about your heart rate can help you monitor your fitness level — and it might even help you spot developing health problems. Your heart rate, or pulse, is the number of times your heart beats per minute. Normal heart rate varies from person to person. Knowing yours can be an important heart-health gauge.
Did you know that your blood pressure can be a good indicator of your heart's health? High blood pressure is actually a leading risk factor for heart disease and early death. It's sometimes called the "silent killer" because many people don't know they have it, yet it can do a lot of harm. Our smartwatch allows you to keep on top of your blood pressure and make healthy adjustments to ensure a healthy heart.
Are your workouts working as hard for you as you are? The added calorie counter tracks how much calories are burned throughout the day and during activities.
Measure Progress Toward Goals. If your numbers are not what you'd like it to be, you can take steps to improve it – and the fitness tracker can help you see how the numbers change over time. This can help you figure out which strategies work or don't work for you.
Train More Effectively. If you're trying to lose weight, a fitness tracker can show you when your heart rate is in the ideal zone for exercise. This can help you get the most benefit out of your workouts. If you're a serious athlete, a fitness tracker can track your speed and distance traveled, so you can see how well your training regimen is working. If you're just starting out, try a proven home workout plan.
Functions:
Up to 7 days when fully charged
Bluetooth capable. One-click to pair with your music device
IP67 waterproof
iPhone and Android compatibility
Fitness Tracker
Heart rate monitoring
Sleep monitoring
Auto Sleep Mode
Blood pressure
Smart reminder
Call reminder
Pedometer
Calorie tracker
Remote control take the photo
Alarm clock
Incoming call reminder
Messages
Built-in wireless earphone
Specifications:
Color: Black
Material: TPU
Screen: 0.96 inch TFT Touch color Screen
Resolution: 160 x 80
Chips: RTL8763BFR
Memory : 512KB+16KB
Bluetooth version: 5.0
Compatible System: Bluetooth 5.0, Android 5.0, and iOS 8.0 or above.
Battery: 110mAh Lithium polymer battery
Charging Time: about 1.5 hours
Working Time: about 7 days
Standby Time: about 15 days
Charge type: USB Charging
Waterproof: IP67 life waterproof
Single Earphone: single-channel listening song
Dual Earphones: stereo listening songs
Communication Distance: 5 - 10 meters(Keep within 5 meters when pairing)
Earphone Battery capacity: 28mAh
Earphone Charge Type: Put in the bracelet to charge.
Power consumption of earphone : 10mA (low power consumption) and 25mA (normal)
Support Languages: English, Spain, French, Portuguese, Dutch, German, Russian, etc.
Incoming call: Take out the headset and answer it automatically.
Weight: 36g
OUR PROMISES FOR YOU AT KUPACABANA!

At Kupacabana, we believe in the quality of our products therefore we offer a 60 Day Money Back Guarantee with no questions asked! When you purchase from us, there is Zero Risk for you!
Congratulations!
You've found a hidden discount code! Use code "KC10" at checkout to claim an additional10% OFF your ENTIRE order!
Customer Support:
Phone: +1 (844) 372-4272